Tournament Rounds
1:00 PM Tuesday, May 21 — Barefoot Fazio

9:30AM Wednesday, May 22 — Barefoot Dye Club



Tournament Entry Fee $240
Includes Two Rounds of Golf, Welcome Gift and Tuesday and Wednesday night barbecues
BAREFOOT DYE CLUB
The Dye Course is the only semi-private facility at Barefoot Resort. Bordering the natural white sands of the Carolina Bays, this visually stunning design is filled with the infamous pitfalls for wayward shots that have become synonymous with the Dye name. Both beautiful and treacherous, the Dye Course is an experience you won't soon forget.  [Learn More]
BAREFOOT RESORT – FAZIO COURSE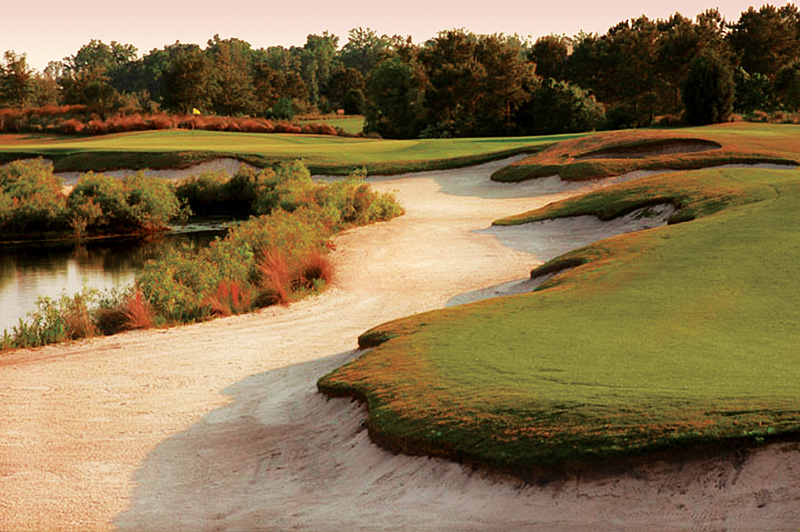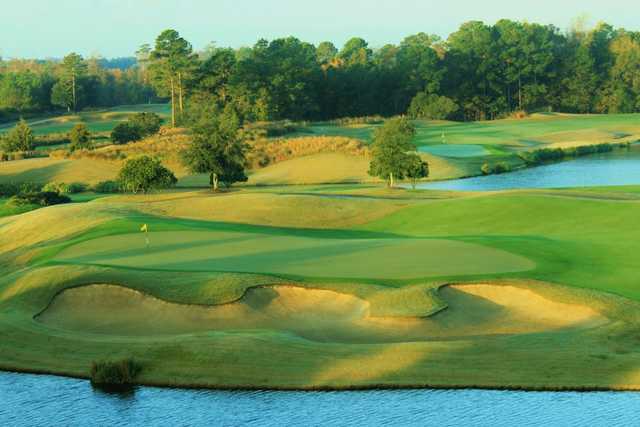 Tom Fazio, voted "Golf Course Architect of the Year" five years in a row, brings his design expertise to a rolling parcel of land at the heart of Barefoot Resort.
Fazio has "perfected a certain formula for creating overwhelming, lovely holes that are meticulously manicured and pleasant to play." Fazio's course has attracted national acclaim. Off the tees, players will be greeted with stunning visuals and 18 distinct holes that will be remembered after every round.
To book practice rounds or additional rounds of golf you can call Golf Desk at 1-800-642-3108 or 843-236-0016.  Just below are a few practice round specials available to players and others may be available upon request.
$45 – International Club, Aberdeen, Sandpiper Bay
$55 – Arrowhead (includes all 27 holes)
$60 – Grande Dunes, Pine Lakes, Wild Wing, Long Bay